Delphis Eco the cleaning potion of choice for Dark Arts Coffee.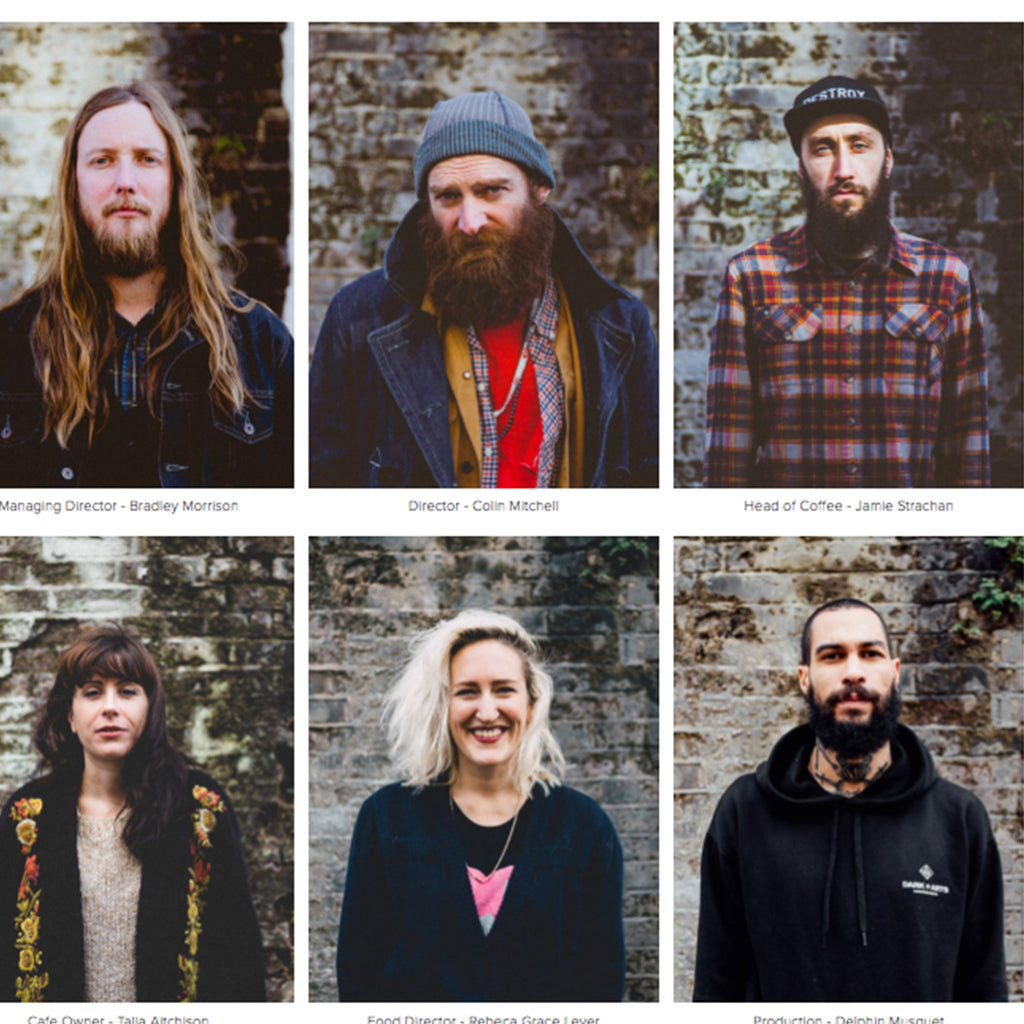 Dark Arts coffee is inconspicuous, almost hard to find, just off a busy road, under a railway arch in Hackney, east London. The first thing you'll probably see is a motorbike or two in the yard, before welcoming smell of the coffee hits you.
Dark Arts was set up by a group of friends, who by their own admission have "never made a business decision sober", but they love what they do and they love coffee even more. 
It makes for interesting 'furniture' to drink your coffee amongst the machinery that brought it to life.
The Dark Arts team
Delphis: Why did you begin using Delphis Eco, and what difference have you noticed since?
Talia: I've been in London for 6 years now, working in hospitality, and managing coffee shops. One of the shops I worked in was really keen to use Delphis Eco, because it's environmentally friendly. I'd used it there and knew it worked well, so when I set up Dark Arts Coffee it was an easy choice for us. We had some other products lying around the kitchen, and no one ever wanted to do the washing up because it made their hands really gross, one of my staff was getting tough, scabbed skin. Once I had our Delphis Eco order replace the other stuff, we really noticed the difference on our hands. Oh my god my hands are so much better! So I think about the environmental impact of what we do, but I also worry about my staff and the effects on their health. I have to use something that's safe for them, which they're happy using. We prepare food here, so we're cleaning as we go, all day every day, we just can't use harsh chemicals in our daily life. I always recommend Delphis Eco.
D: Why are there so many vegan options at Dark Arts, but also bacon and fish on offer alongside it?
T: I'm veggie, Brad's a meat eater, some of us are vegan, and our group of friends could never find somewhere decent we all wanted to eat together. Sometimes vegan food can be done in such a boring way, but we want to make something delicious, where our meat eater-friends were excited by the menu too. It's also important that we could give everyone a straight answer about what meat we use and show we're choosing wisely. Our meat is sourced from a farmer we know – we have to be accountable for everything we do and everything we use, the quality of our food depends on it. We can only be certain we're giving people great food when we know exactly where everything we use comes from
Talia - Dart Arts owner.
D: Where do you see Dart Arts' place in looking after the environment?
T: It's super important to us, as we rely on products which are farmed, coffee beans to plant-based cleaning products, and obviously these depend on the environment they grow in. So if we don't choose responsibly, and make sure it's sustainable, then our quality is not ensured for the future.
In regards to how we see ourselves looking to help the environment, it really comes down to choosing products such as Delphis Eco. Also, our menu which is trying to promote vegan options and vegetarianism, it's so important right now. If anyone has watched any recent food exposés, you'll know this is important, and it's also making people eat consciously, and with less effect on the planet. Our eggs and some of our produce comes from Brockmans, which is a biodynamic-organic supplier and then our meat comes from Hill & Szok. Every decision is a chance to be sustainable.
To find out more about Dark Arts Coffee head to: darkartscoffee.co.uk
To switch to a more sustainable cleaning choice visit, delphiseco.com