Meet our customer: Casita Andina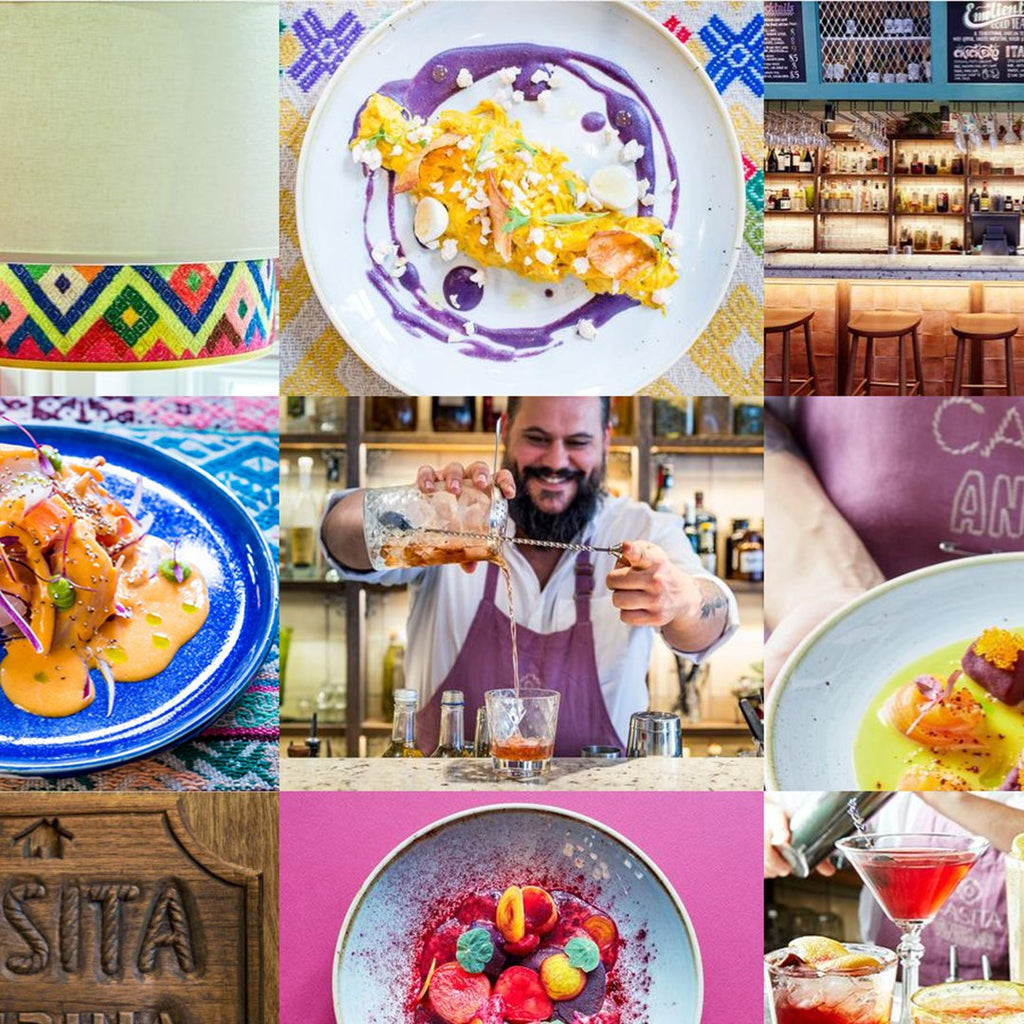 Delphis Eco talk to Exec Chef, Vito Reyes about eco cleaning, community and his signature dish. 
The first thing you notice walking into Casita Andina in Soho is the colour and the textures. There are woven Peruvian textiles beneath glass table tops, intricate wood carvings around the cocktail bar, and jars and jars of botanicals brewing on shelves overhead; pisco in eucalyptus, cereza, cavanda, pina and grandino azul.
Chefs prepare ceviche in the window looking over Great Windmill St, while gentle, upbeat music plays overhead. The name Casita Andina comes from the words for 'dish' and 'woman', to honour the traditions of home cooking from Peru. Vito Reyes, head chef here, tells me all food is made with one idea in mind; 'here we cook with care'.
Why do you rely on Delphis Eco at Casita Andina?
The products are foodsafe, they do the job, and they're ecological. So if they can benefit the environment, then we're on it. As soon as we had tried the products from Delphis Eco, and saw they worked well, and they're ecological, I said 'let's make it happen', that's my motto, make it happen! We now use Delphis Eco across all four restaurants.
Do you cook a signature dish here?
We love to cook with a few special ingredients local to us in Peru that Londoners may not have heard of. Apart from that, most of our ingredients come from Europe. And of course we make excellent ceviche.
You're very involved in your community – what kind of things are you part of through the restaurant?
We set up a charity called Amantani, supporting children in Peru. We also work with a fantastic organisation called Awamaki, which supports women in enterprise to empower local economies. We have a lot of fun with the social enterprise work we do – we run Tiger's Milk Records and work with Peruvian musicians. We have an art gallery in our Old St restaurant, and people really love it.
Why does sustainability matter to you?
We only opened these doors in July 2016, and we have already earned an award from the Sustainable Restaurant Association, and our first rosette. We all know that we have to look after the earth, we have to think about our impact in everything we do. All the products we use, we look for sustainability, we ask how it's produced, we consider animal welfare, and how far do the ingredients travel? What about Fairtrade, and organic, and local – we look at all these things when choosing what to use here. Delphis Eco fits in with our ideals perfectly.